August 23, 2023
Embrace The Messy Kitchen
Keep the Memories without the chaos
With our kitchen being the place in our home where lots of memories are created along with messes, messy kitchens have become a popular thing in new luxury homes. Your "open kitchen," a.k.a. the one where guests will sit down for glasses of wine or appetizers, The open kitchen is where many people will come and sit down, and that can get messy quickly, especially if you are making Thanksgiving dinner. With a messy kitchen, you keep the chaos there and keep the wine flowing from the clean, open kitchen.
The messy kitchen isn't the junk drawer.
A messy kitchen does not mean you keep it a mess. It's not a junk drawer. The idea is that when you are hosting or making meals, you keep your kitchen open and clean without stuffing on the counter. You just close the messy kitchen door and clean up later.
What would I do with a second kitchen?
Messy kitchens might just have a couple of counters and a few shelves or a full-size one with shelves, counters, a microwave, a fridge, and a dishwasher. Some people will even make it into a place where they set up their craft beer equipment to make their brew. Some will use it to store their oak barrels while they age.
Close the door and leave for later!
From simple gatherings to hosting a feast, there is no need to fret about the catastrophe that will without a doubt occur. Hosting doesn't have to make your home messy. Just cook the meal, have fun, make memories, and close the door to the messy kitchen for later on.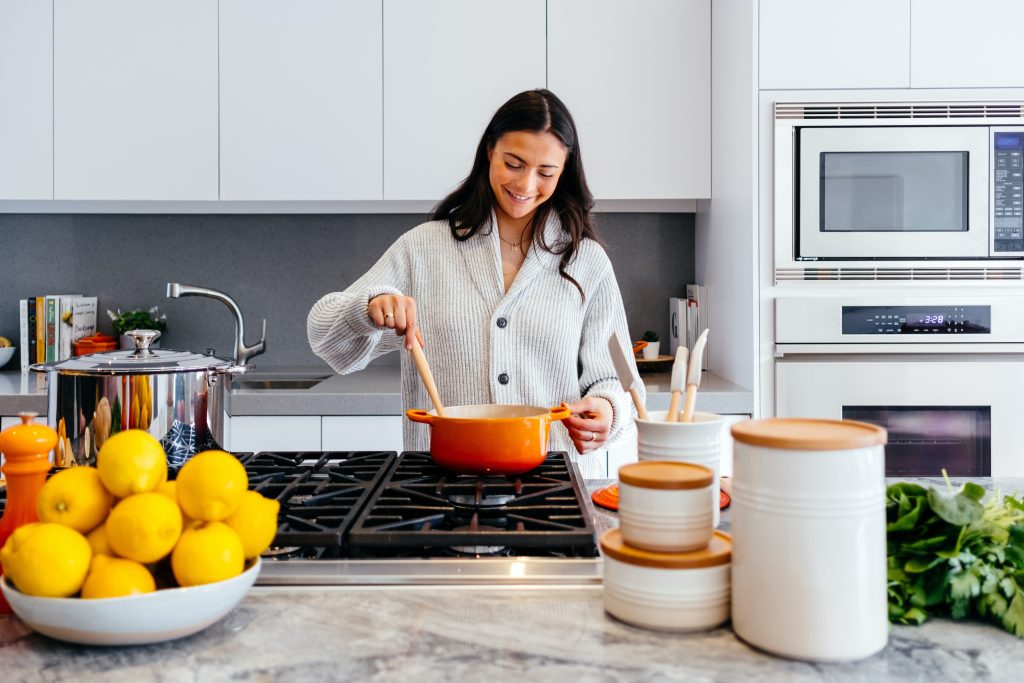 Sources
https://www.schumacherhomes.com/custom-building/posts/behind-the-scenes-of-a-messy-kitchen/