July 19, 2019
Primary Lake Home vs Lake Cabin – Which One Is Right For You?
Owning a Primary lake home or lake cabin is common due to stunning lakes and fun activities. This is especially popular in the land of 10,000 lakes, Minnesota. Some people have both, others have one or the other, some even have none. So which one is right for you? 
Primary Lake Home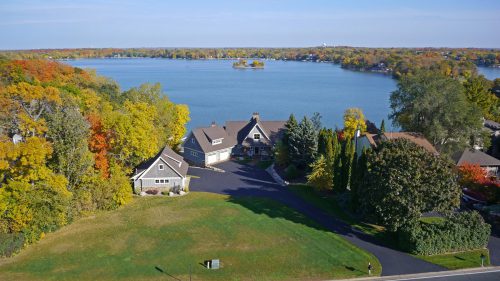 Pros:
Living on the lake can be a wonderful future financial asset because lakefront real estate is in short supply and has rising property values. This means you could make a nice profit if you decide to sell your home.
It's a vacation every day of the year, even in the winter. There are different activities to do, such as water skiing, tubing, wakeboarding, snowmobiling, ice skating, ice fishing, and many more! And finally, nothing beats the view of a stunning lake. 
Cons:
Primary Lake Homes have high upkeep. Living on the lake means, landscaping, removing lake weed, boat upkeep, dock maintenance, etc. There are several aspects of the home to maintain living on the lake, but the amount does vary from home to home. 
There are a few hidden fees and restrictions to lake homes. There can be building codes and zoning problems, making it difficult with what you are able to do with the property. Also, lake homes typically have higher taxes and building costs. 
Lake Cabin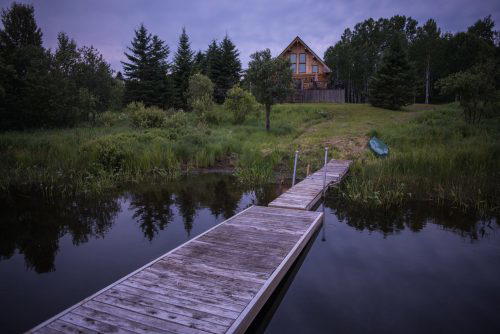 Pros:
Lake cabins can be located in remote locations. This can be appealing to people seeking a more peaceful lake environment. Lake cabins allow for more land space and fewer people. Perfect for a weekend getaway. 
Cabin homes have a cheaper initial cost than most homes. This is awesome if you are looking for a nice place to enjoy the lake without the expense of buying a full-time lake home. Cabin owners can also rent out their cabin while they are away to make money, while still enjoying it when they want to. 
Cons:
A big struggle is the inconvenience of it. The cabin is often a few hours away. Families have to go separately or not go at all because of their children's activities. Stores are not close forcing you to bring your own groceries. Groceries often require cooking, which means buying a set of kitchen supplies for the cabin, you will also need things like a cabin lawnmower. Owning a cabin is owning two homes. You will need two sets of everything. You will need a plan to maintain your cabin when you're away, not just when you're there. 
Many cabins are older homes that have not been renovated and aren't up-to-date with modern style homes. This can be a tricky spot. Remodeling can be a spendy situation but is sometimes necessary. Cabins are also typically smaller than a house. There is fewer bedrooms, bathrooms, and space than a home. This can be tough when bringing friends or family up for a fun weekend.